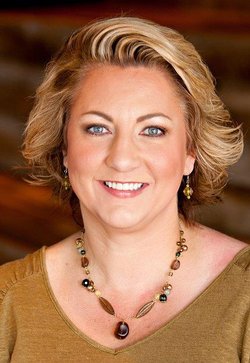 Whether writing or speaking, Jennifer loves the challenge of taking difficult concepts and finding ways to make them easy to understand, practical, and transformational. She excels at organizing masses of raw material into book form, while maintaining the voice and intent of the original communicator. She finds great joy in helping authors with compelling messages tell their story to new audiences.
Recent books include: "Spirit Rising" (Zondervan, 2012), a book about the Holy Spirit by Jim Cymbala and "By Faith, Not By Sight" (Thomas Nelson, 2012), by blind American Idol finalist, Scott MacIntyre.
Past books include "One Call Away" (Thomas Nelson, 2011), a memoir by Brenda Warner–wife NFL quarterback Kurt Warner. Prior to Brenda's book, Jennifer worked with both Warners on "First Things First" (Tyndale, 2009), a New York Times best seller.
Other books include "Unshaken: Rising from the Ruins of Haiti's Hotel Montana" (Zondervan, 2010) by Dan Woolley and two books co-authored with Mark Herringshaw about prayer. The first, "Six Prayers God Always Answers" (Tyndale, 2008), shows readers how we can talk to God. The second, "Nine Ways God Always Speaks" (Tyndale, 2009), shows how God talks to us. Her first book, "Your Unforgettable Life" (Beacon Hill, 2005; co-authored with Craig Chapin), discusses how the seemingly insignificant things we do add up to our personal legacy. She has also ghostwritten a book for an international leadership consultant.
You can read more of Jennifer's writing in "Loved: Stories of Forgiveness," edited by Rebecca St. James (FaithWords, 2009); "Pearl Girls" (Moody, 2009); "The Church Leader's Answer Book" (Tyndale, 2006); the "Couples' Devotional Bible" (Zondervan, 2007); and "Whispering in God's Ear" (Waterbrook, 2005). An accomplished writer, speaker, and trainer, she is noted for her creative and practical approaches to business and spiritual topics. She holds an M.B.A. from Emory University, with an emphasis in marketing and communications, and a bachelor's degree in psychology from the University of Memphis.
Jennifer is the host of "Right Now with Jennifer Schuchmann," which airs weekly in Atlanta on WATC-TV. She's been married to David for more than twenty years, and they have a son, Jordan, who is a junior in high school. Learn more about Jennifer at WordsToThinkAbout.com, or follow her on Twitter @Schuchmann.